You can manually turn on and off the CORE 500™ with the top button. The device also automatically goes to sleep and has a touch sensor for quickly waking it up. The sleep mode:
Conserves the battery when the device is not in use.

Allows you to grab the device and use it immediately for a seamless workflow.
Hold the top button while pressing the volume-up button once to turn it off.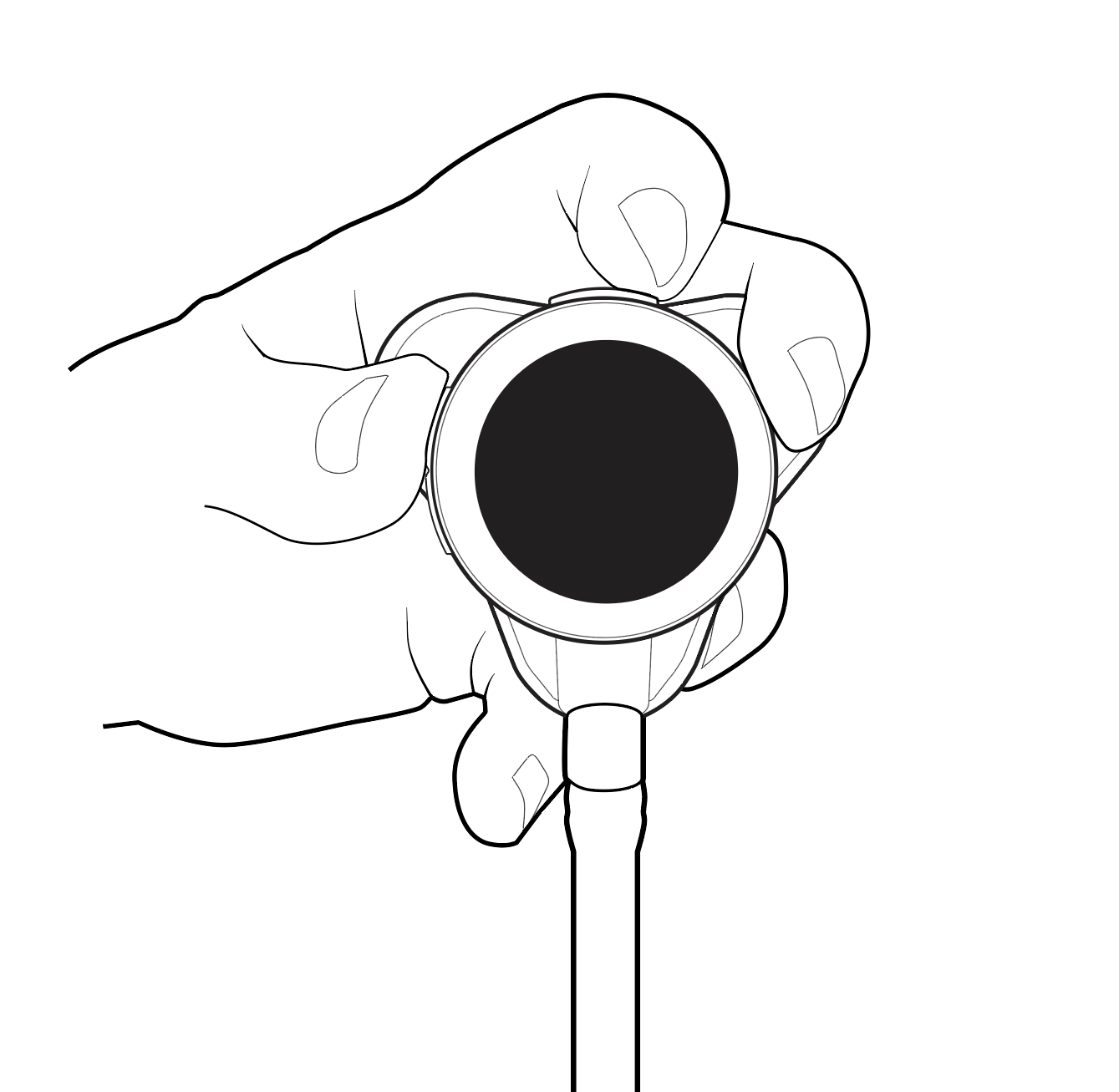 Once you see the confirmation screen, press the volume-up button again to confirm.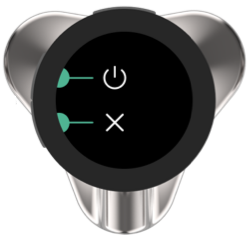 The CORE 500™ automatically goes to sleep after a short period of not being used. Pick it up on the neck of the chestpiece to wake it up. There is a black sensor on the underside of the device face's lip, under the volume button. Touching this will wake the device as you naturally grasp it.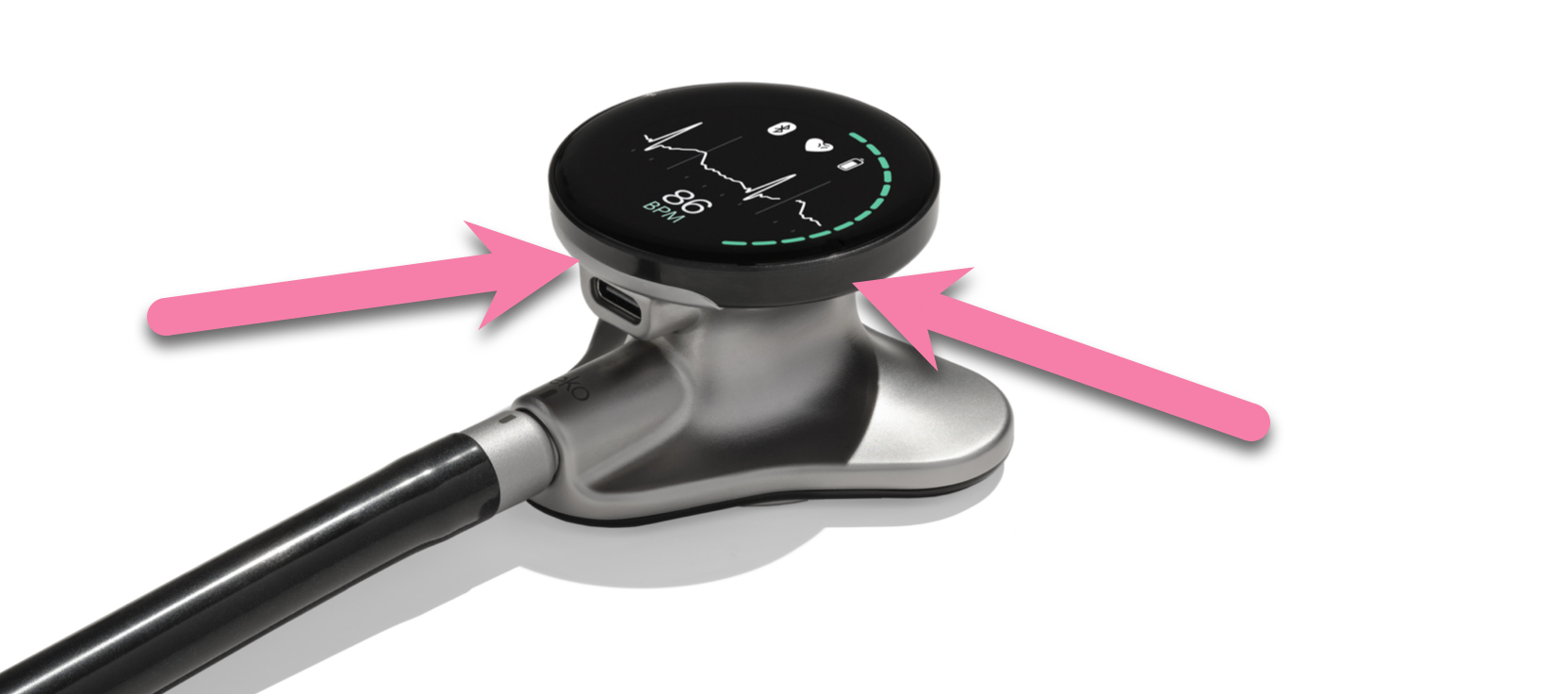 Here's an example of one way to grasp the device so that the touch sensors wake it up.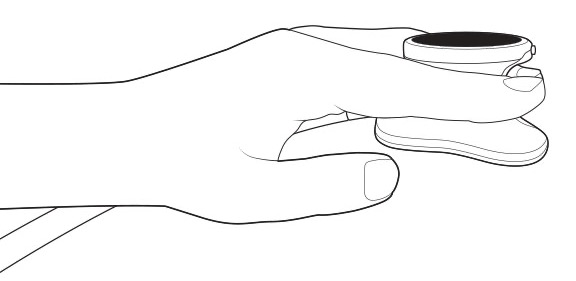 Tip
You can turn off this setting in the Eko App. Here's how.
In the Eko App, tap the Menu button on the bottom toolbar.

Tap CORE 500 Settings.

Toggle off the Touch to Power On setting.
| | |
| --- | --- |
| LBL: | 0002051 Rev.1.0 |
| Date of Issue: | June 26, 2023 |